SATURDAY, MARCH 11, 2023 AT 5 PM – 9:30 PM
301 East Travis Street, San Antonio, 78205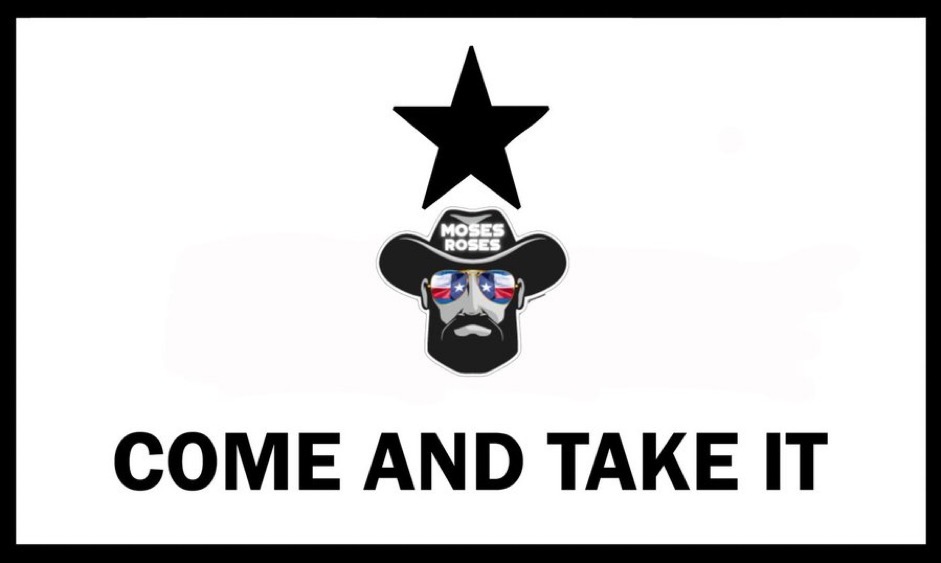 It's time for Texans to Remember the Alamo!
Join us for a peaceful protest against the immoral use of eminent domain to steal private property from its rightful owner. The Alamo Trust and City of San Antonio are trying to take the Moses Roses Hideout Bar, but we won't stand for it. Eventbrite Link HERE: https://www.eventbrite.com/e/lpbexars-come-and-take-it-eminent-domain-rally-tickets-565031904637
Bring your handmade signs and your passion for property rights to Travis Park at 5pm on March 11th. There is a small chance that Travis Park will be removed as an option, in case we will pivot to Houston Street outside the bar address below.
Multiple speakers, including representatives from all over Texas, will be in attendance to share their thoughts on the importance of property rights and limited government. Full EventBrite link is here.
At 7pm, we'll adjourn and march together to the Moses Roses Hideout Bar (516 E Houston St, San Antonio, TX 78205-1920), where the speakers will continue on site.
Let's show the Alamo Trust and City of San Antonio that we won't let them trample on our rights. Creatives for social media sharing are below.
Media Links
LPBexar's initial Press Release: https://www.prlog.org/12948819-libertarian-party-of-bexar-county-condemns-eminent-domain-abuse.html
• Chris Baecker, San Antonio City Council D6 Candidate: https://mises.org/wire/remember-alamo-moses-roses-last-stand
• Jeff Charles: https://chasingliberty.substack.com/p/protest-san-antonio-is-using-eminent
• Reason Article: https://reason.com/2023/01/25/the-alamo-is-trying-to-eminent-domain-this-mans-bar-to-make-way-for-museum-honoring-alamo-defenders/
• Reason Video: https://youtu.be/8B4BDO7exAw
• LPBexar's Press Release (another is forthcoming as we round out the speaker list, likely on Monday/Tuesday): https://www.prlog.org/12948819-libertarian-party-of-bexar-county-condemns-eminent-domain-abuse.html
• Spike on Twitter: https://twitter.com/RealSpikeCohen/status/1631448478265008128?t=WYrvj-QHnhuc54wSPjgLxw&s=19
• San Antonio Current: https://www.sacurrent.com/news/supporters-of-san-antonio-bar-moses-roses-to-hold-property-rights-rally-next-weekend-31154283
• Doni the Don: https://libertyorelse.substack.com/p/to-remember-the-alamo-or-tyranny
• Jeff Charles: https://chasingliberty.substack.com/p/protest-san-antonio-is-using-eminent
• RedState: https://redstate.com/jeffc/2023/03/02/the-san-antonio-government-is-abusing-eminent-domain-to-steal-a-texas-bar-owners-livelihood-n710701 • The Last Texan: A Battle For Property Rights In San Antonio https://lptexas.org/2023/03/03/the-last-texan-a-battle-for-property-rights-in-san-antonio/
David Cruz interview "Moses Roses Hideout and His Stand to Honor the Alamo" https://soundcloud.com/user-851154864/moses-roses-hideout-and-his-stand-to-honor-the-alamo