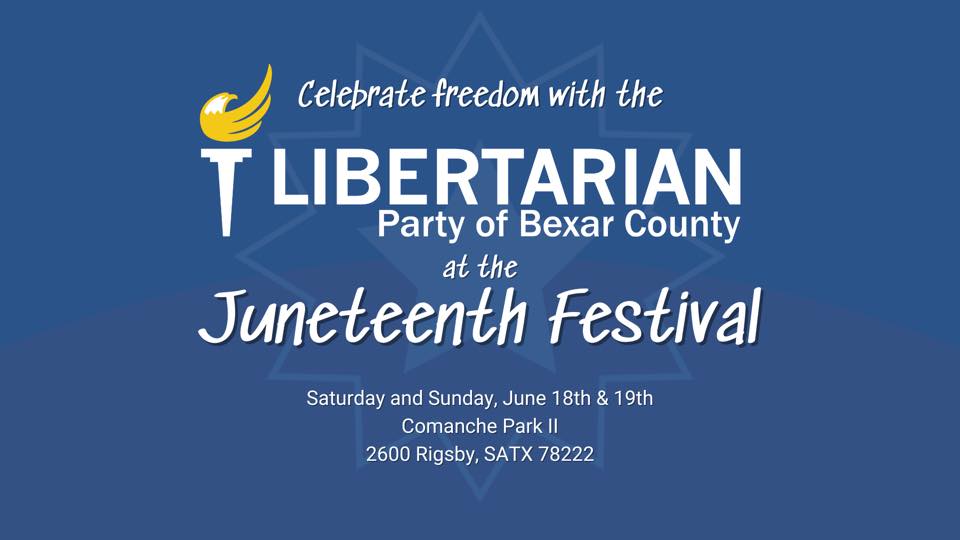 JUN 18 AT 11 AM – JUN 19 AT 8 PM 2
600 Rigsby Ave, San Antonio, TX 78222-1018, United States
Join us to celebrate freedom, support local businesses, enjoy great eats and music, and discuss libertarianism with other attendees to the 2022 Juneteenth Festival. Festival hours 11am-11pm, LPBexar outreach booth hours 11am-sunset, Saturday and Sunday June 18th & 19th at Comanche Park II located at 2600 Rigsby Ave, SATX 78222. Free Admission!